Offering our customers the very best in home grown, & seasonal, food & drink
Stop for a coffee or meal in our bright, spacious café, where ee have seating for 70 inside, with 30 more outside on the deck overlooking our wildlife garden & pond.
We offer a range of homemade dishes using our own, or locally sourced produce, most of which are available to purchase from the Farm Shop. We serve breakfast, lunch & afternoon tea, & we've plenty of cakes, scones & other treats too!
Call 01775 630244 to make a Café booking – we can offer the following times, for a table of four or more people:
Breakfast 8.30am–11.15am (9am Sundays)
Lunch at 11.30am or after 2pm Monday to Sunday
Please note that tables will only be held for 15mins & we can only book a maximum of two tables per sitting. Please pre-book for Afternoon Tea.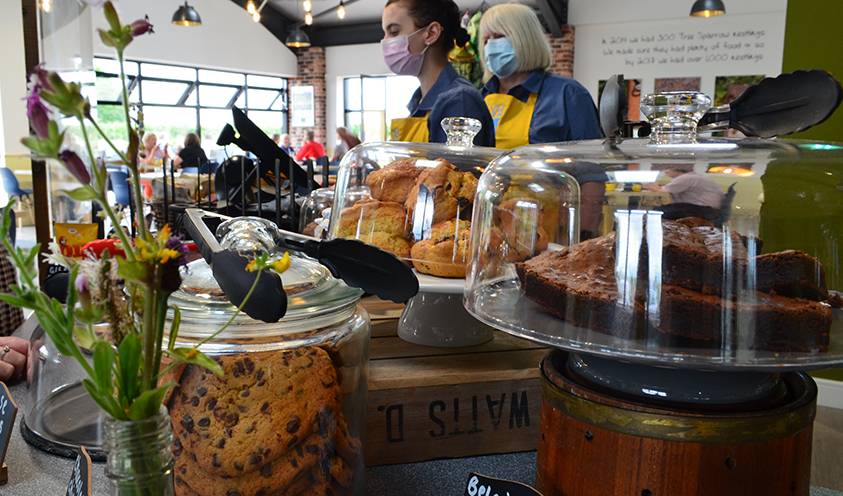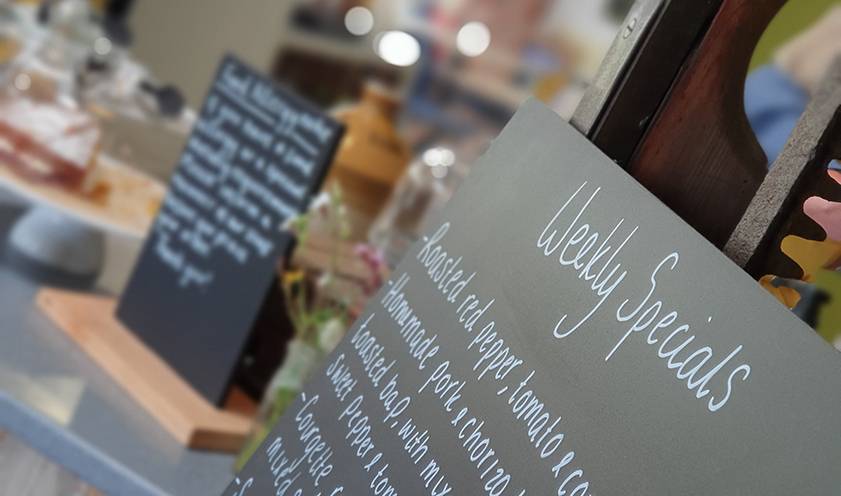 Our weekly Specials Menu is based on what is available in the current season. We'll be offering choices such as quiches, frittatas, burgers, salads & savoury pancakes.
Try a Springtime asparagus salad in early June, a classic baked potato to warm you up in late Autumn or a homemade savoury scone served with a selection of cheeses, or ham, haslet & a pork pie from Grasmere Farm. A bowl of soup makes for a great quick lunch too!
| | |
| --- | --- |
| Monday | 8:30 – 16.30 |
| Tuesday | 8:30 – 16:30 |
| Wednesday | 8:30 – 16:30 |
| Thursday | 8:30 – 16:30 |
| Friday | 8:30 – 16:30 |
| Saturday | 8:30 – 16:30 |
| Sunday | 9:00 – 15:30 |