An award-winning butchery comes to Vine House Farm 
An award-winning family run butchery, offering their own farm-reared pork, and poultry, beef and lamb sourced from a local network of trusted farms, ensuring quality, traceability and provenance for all their products. These values align with our own and make Grasmere the perfect partner for Vine House Farm.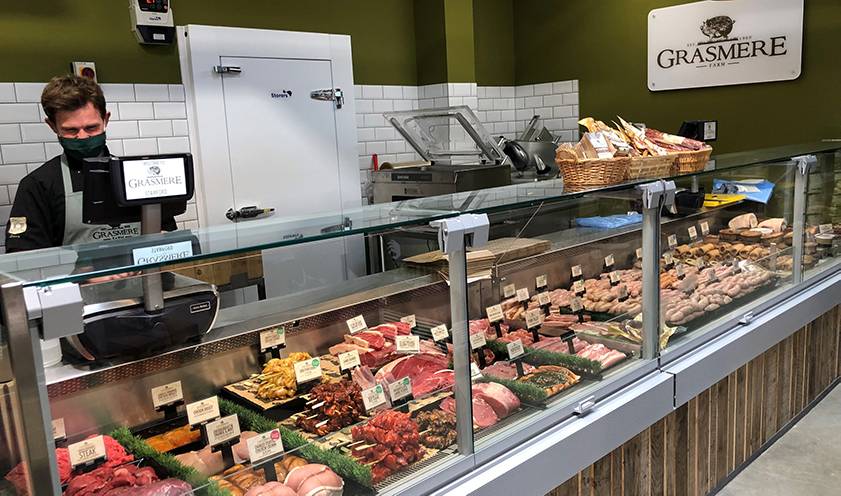 Grasmere Farm's pork comes from their own Hampshire-cross pigs, which are bred and reared on the farm and kept in open straw yards. Their specialities include traditional Lincolnshire sausages seasoned with sage, smoked Rutland sausages, dry-cured bacon and hickory smoked bacon.